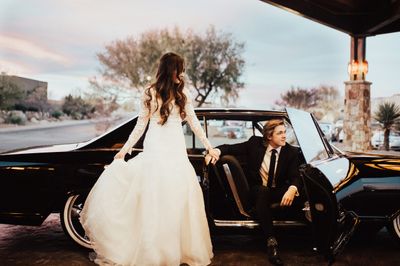 Julia & Kaydn
This wedding was set in the Red Rock country of St. George, Utah. From the gleaming white temple to the emerald green grass and red rock rust, Summer Rae perfectly captured natural beauty of Utah's Dixie with her unique shots of Julia and Kaydn's wedding.
After a ceremony in the St. George Temple, the couple and their guests retired to The Ledges Golf Club for a Ring Ceremony, reception and dancing until the couple's sendoff in a vintage black sedan.
Julia especially appreciated the groomsmen's perfect score in Groom Tossing! It could have been a long hospital honeymoon if they weren't on their game that day.
Julia & Kaydn