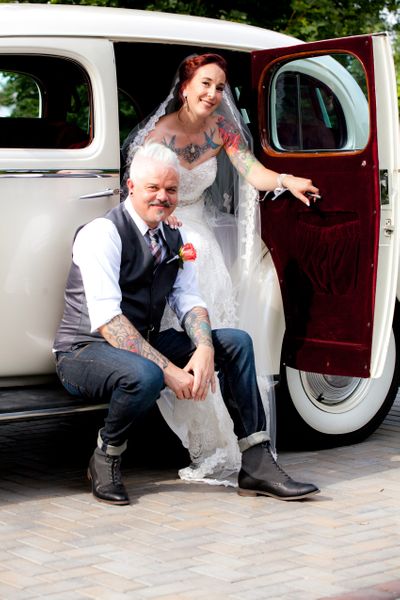 Natalie & Brad
A touch of elegance, a pop of culture, a dash of simplicity, and extravagant amounts of fun describe the personalities of Natalie and Brad that were ever apparent in their beautiful ceremony and reception. Natalie and Brad were married on July 2nd, 2016, at a Private Residence in Utah. Upon arrival to the ceremony, guests were greeted with lanterns on shepherd hooks, tied with bows for a little flair. The setup of their ceremony consisted of elegant fruitwood chiavari chairs, tied with soft pink bows, and an arch with gorgeous white draping and floral arrangements. Behind their arch was a river, surrounded by slate rocks and pine trees, setting the scene for their gorgeous outdoor ceremony. Their ceremony was emotional and culturally rich, as their officiant completed their Native American ceremony.
The tables at Natalie and Brad's ceremony were draped in soft pink linens and majestic floral centerpieces that mimicked Natalie's lovely bridal bouquet. A teepee sat in the background as a reminder of the heritage. Natalie and Brad posed by a vintage car, with an all-white body and white-walled tires, the interior being made of beautiful mahogany wood that complimented the fruitwood chiavari chairs at their ceremony. Elegant cream vintage lanterns decorated their sign in and gift tables.
Macaroons and pizza were the exciting bites served at Natalie and Brad's wedding, along with their 3-tiered wedding cake, covered in flowers and a cake topper with a "W", signifying their joined last name.
At the end of their night, Natalie and Brad made their grand exit amongst glowing sparklers, held up by their family and friends as they ran through the tunnel their guests created. They stopped for a romantic kiss to end their night, exemplifying the love they promised to each other during their wedding ceremony.
Natalie & Brad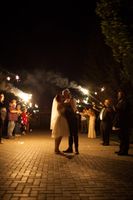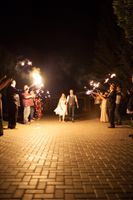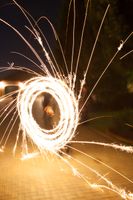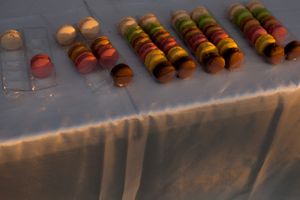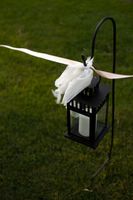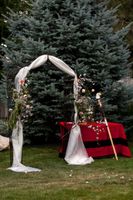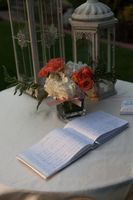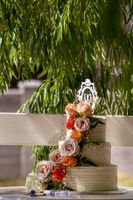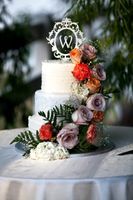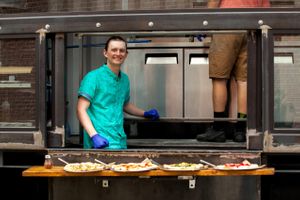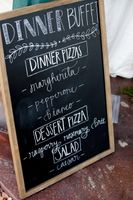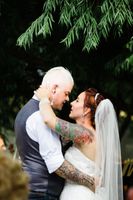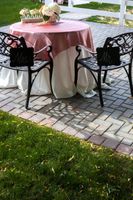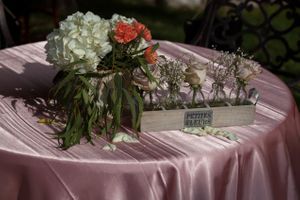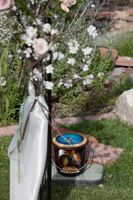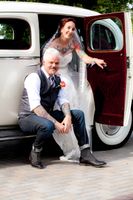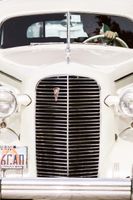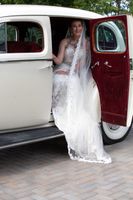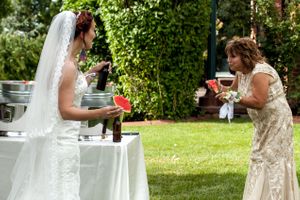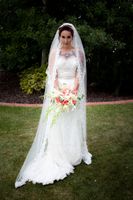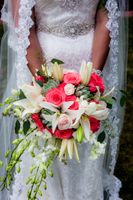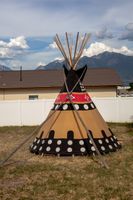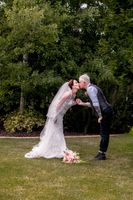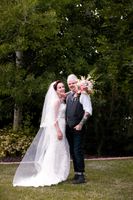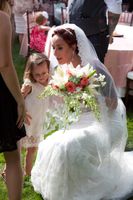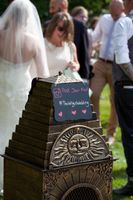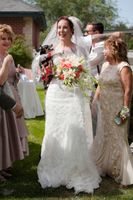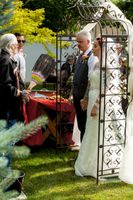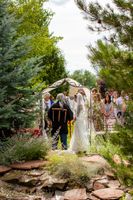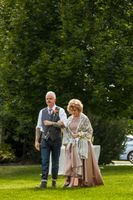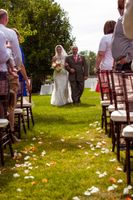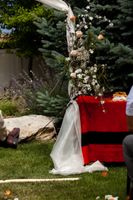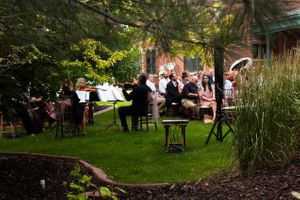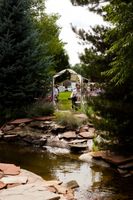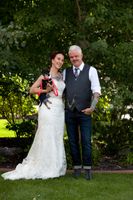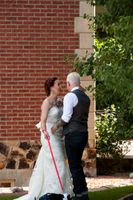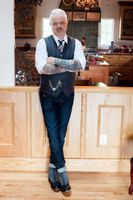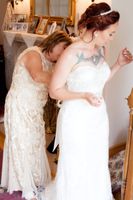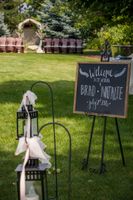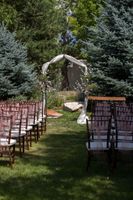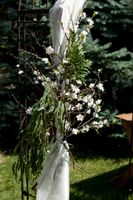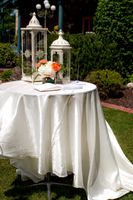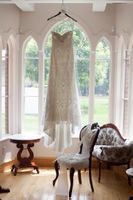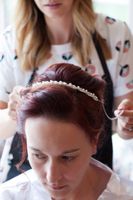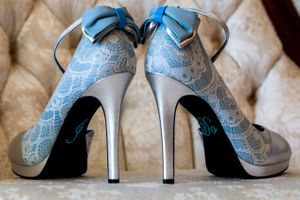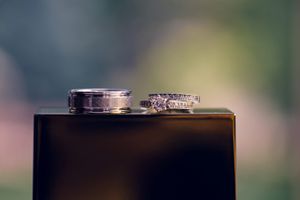 Venue
Private home, Utah
Shoes
Custom Design by Natalie (bride) Shoes of Pray
Other Salt Lake County Weddings