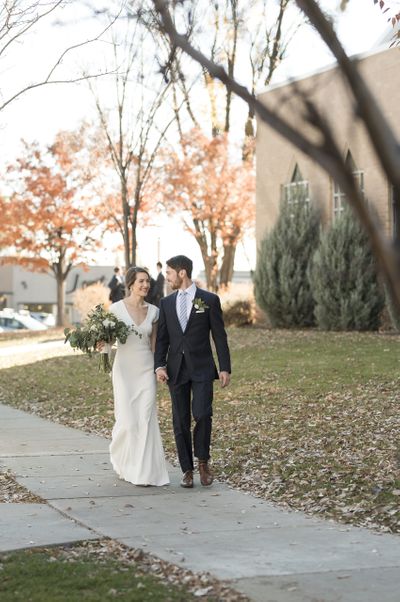 Patricia & Nick
A chance encounter in a bar in New York and an already-planned trip to the National Parks in Utah brought this couple together. During Patricia's trip to Utah, Nick joined them a Zion National Park and while she was there, they had their first date.
The couple chose a church wedding followed by a reception dinner-dance at The Garden Place at Heritage Park. Utah's natural beauty was the backdrop for the couple's celebration.
After a formal dinner by Lux Catering, the couple and guests danced into the night to the sounds of The Salamanders.
Bride & Groom