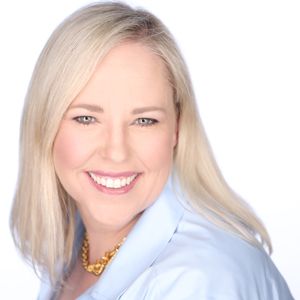 Tonya Hoopes
On any given day you will find Tonya looking through Wedding or Fashion Magazines from places such as Paris, New York and Milan. Tonya has a passion for traveling the world, fine chocolate, amazing food, shoes and handbags as well as planning and creating beautiful weddings and events that allow her clients to enjoy their event while she makes sure every detail is taken care of. Tonya has an extensive background in the fashion and event planning industries, she started her career in Manhattan at Saks Fifth Avenue as an intern and over the next 7 years was promoted multiple times until she was responsible for several departments including designer brands such as St. John Knits, Ellen Tracy, Dana Buchman, Armani and more. She spent the next 7 years as a manager for Limited Inc. After leaving Limited she became the CEO of the National Association of Women MBAs where she was able to fulfill another passion of helping women around the world better themselves. Tonya has planned and executed well over 500 weddings and 100 corporate events for parties as small as 12 and as large as 2500. Tonya believes that each and every event deserves it's own style, excellent attention to every detail and a planner and designer who are approachable.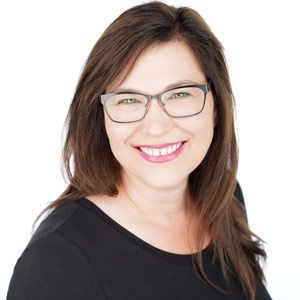 Roberta Riley
Roberta is excited to be a part of the Hoopes team. She loves people and enjoys being involved in the event planning industry. Roberta has 25+ year's experience in management as well as customer service and is very organized and detail-oriented. She has facilitated the launching of two start-up businesses and managed the overall operations of these companies. Prior to her experience with start-up companies she worked in sales, project co-ordination, accounting along with all aspects of business administration and retail sales. Roberta has a fun personality and is easy to get along with. She is professional with a determined focus to get the job accomplished while enjoying the journey. Her wide skill set is an asset as the Director of Operations.
Although many would call her a workaholic Roberta does enjoy time with friends and family. She is a Hallmark channel junkie, loves a good book especially if it's a mystery and her first choice when eating out would be Mexican food every time. Roberta originally hales from Canada. She is married and raised her family in Idaho. She recently moved to Utah and is embracing the new adventure. She believes change brings opportunity and is looking forward as life unfolds.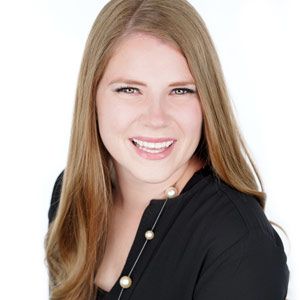 Angela Menlove
When Angela thinks about event planning, she can't help but smile. She loves meeting new people and the opportunity to unleash her creativity. Angela's bubbly personality and love for the event industry contributes largely to the successful events she helps to plan and execute. She thrives on the organization of event details and building lasting relationships with her clients. The worst part of an event for Angela is the end, because she no longer gets to work closely with clients she's grown to love. Her attention to detail throughout the entire planning process and calming demeanor on site, creates a stress-free planning process for engaged couples and corporate clients alike.
Angela has assisted in planning and decorating of multiple events, from weddings to large scale corporate events. Angela graduated from Brigham Young University with a bachelor's degree in Experience Industry Management with an emphasis in Event Planning and Management. Her education and event planning experience make her an ideal candidate for anyone looking for event assistance. She is currently work towards becoming a certified event planner.
Angela was born and raised in Utah. She and her husband of 4 years, Travis, continue to call Utah home. When Angela isn't hard at work planning events, she is a self-proclaimed Netflix binger and is always on the hunt for a new series to watch. She enjoys hobbies such as painting and refinishing furniture, camping in Utah's beautiful backcountry, and spending time with family and friends.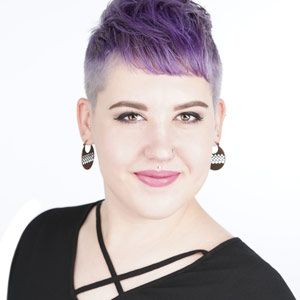 Audrey Taylor
Audrey is a graduate from the University of Utah in SLC. She has a Bachelor's Degree in Parks, Recreation, and Tourism with an emphasis in Hospitality Managment and Sustainable Tourism. Audrey joined the Hoopes Team in January of 2018 and has worked in customer service for many years. She would love to give you the experience you deserve for whatever event you have in mind and make it as memorable for you and your guests as she can! Audrey enjoys curating events to your specific wants and needs and would be more than happy to get creative with you. Born and raised in Utah, she loves all of what her home state has to offer, although she loves traveling and would go just about anywhere for your event. A few of her favorite things are her husband, her Australian Cattle Dog, chocolate, coffee, yoga and climbing.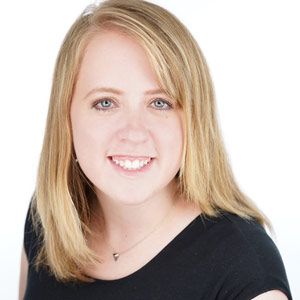 Amy Hoskins
Amy has been really interested in Event Planning since she was a little girl. After Graduating from BYU-Idaho in 2017 she began her event planning career at Hoopes Events where she has enjoyed learning the events business. She has helped to plan and execute everything from corporate events to large weddings. She is also enjoying the work she is doing to receive her International Wedding and Event Planner Certification.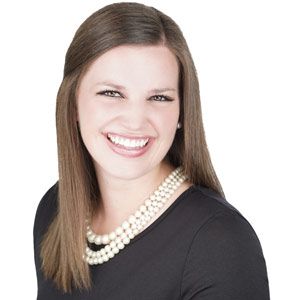 Katie Zackrison
Katie is currently a student at Brigham Young University in the Experience Design and Management program. Planning events and customizing experiences is something she has always been passionate about, and has stayed busy trying to learn all she can about the industry. During her time at BYU, she had the opportunity to be an event coordinator and assist in planning the major career fairs for the University, as well as facilitate and organize student competitions, student activities, and professional development nights. She also had the opportunity to plan multiple fundraisers for nonprofit organizations. Katie graduates in December of 2018, and she can't wait to immerse herself fully in the industry. Since she was a little girl, she found herself mesmerized by weddings and loves all the little details of each one. She believes that experiences shape who we are, and impact the path we might find ourselves on. Experiences have such a powerful impact on our futures and she loves that she gets to be a part of that everyday.