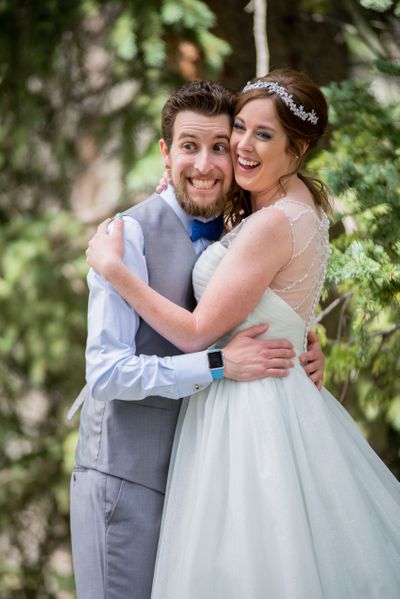 Ashley & Dan
This fun couple lovingly referred to their wedding at Solitude Mountain Resort as a Nerdy Mountain Wedding. Bypassing some of the traditional, they used origami flower bouquets for the Bride and Bridesmaids as well as origami birds as decor hanging from the ceiling. The Groom's mother provided the bow ties for the Groom and Groomsmen from her own custom collection.
Traditional centerpieces? No! 3D printed replicas of places and sights that mean something to Ashley and Dan were placed strategically throughout the reception area.
Pinwheels were central to the decor and the couple even used large pinwheels as masks before their First Look.
The couple incorporated a fun game into the reception which pitted them against each other in a quiz where they each had to answer by raising a shoe, either their own or their partner's.
Ashley and Dan remind us that the wedding is about the couple and what's important to them is what a wedding is all about.
Ashley & Dan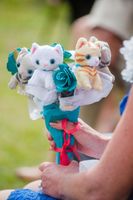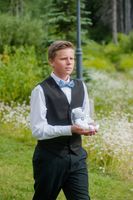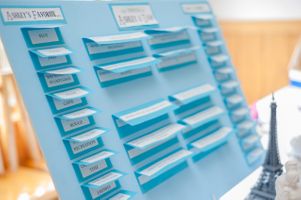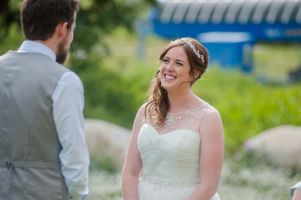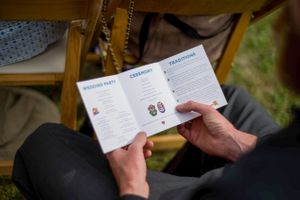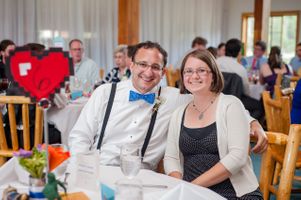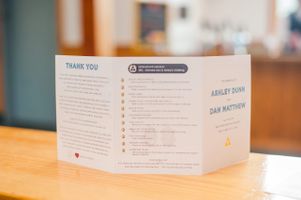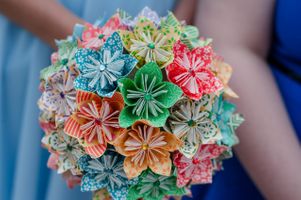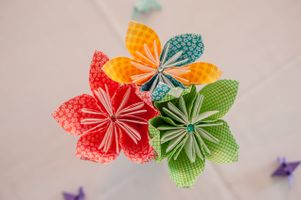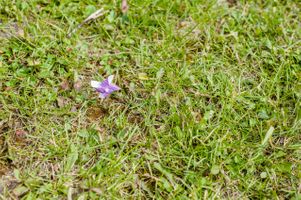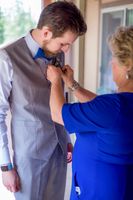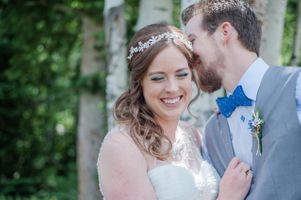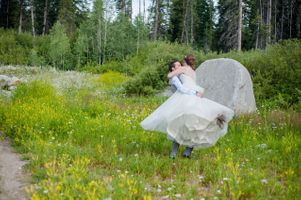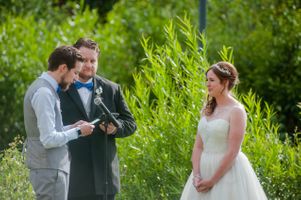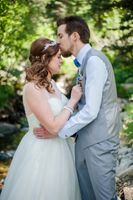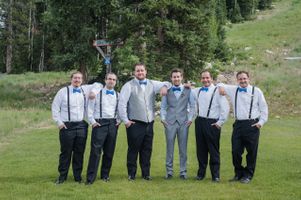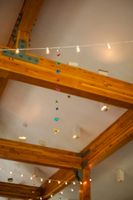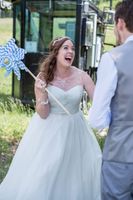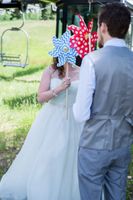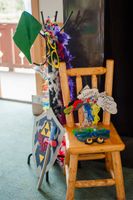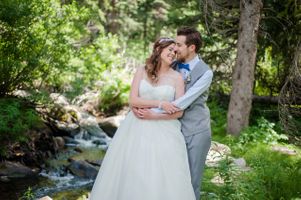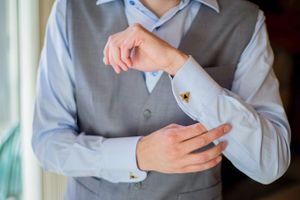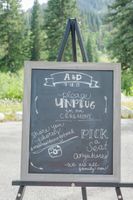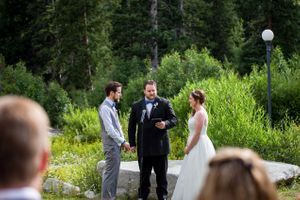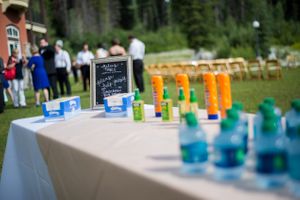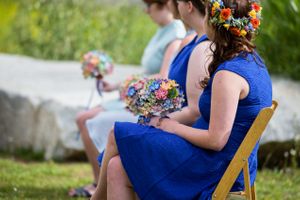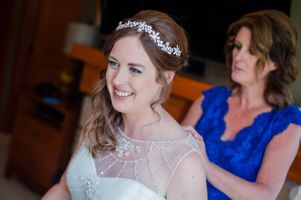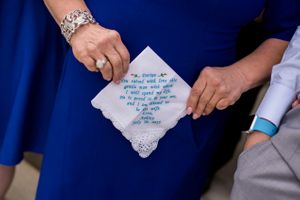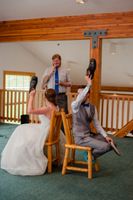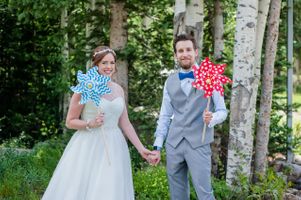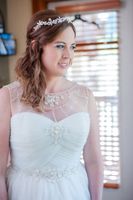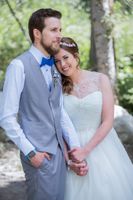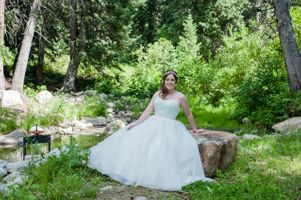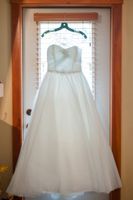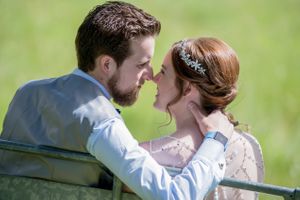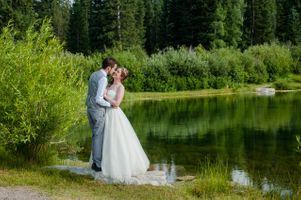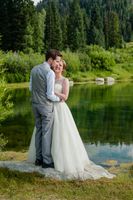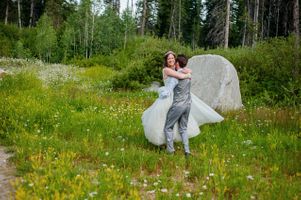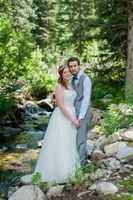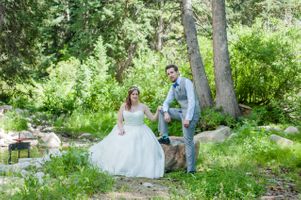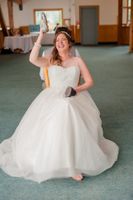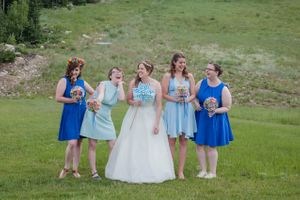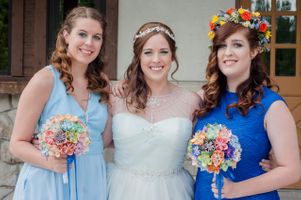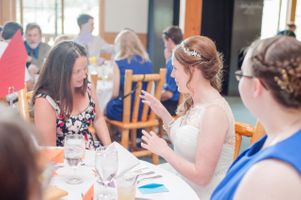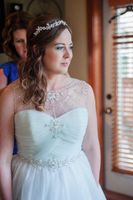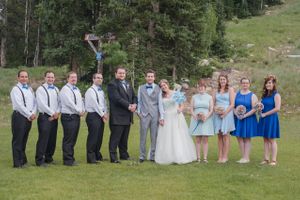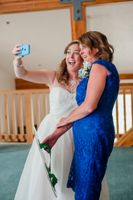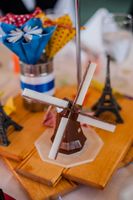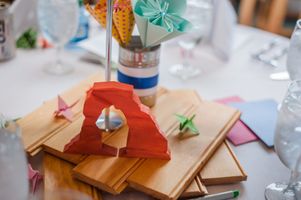 Welcome Dinner Photography
Sarah Shoots People
3D Print Centerpiece
Tres Geek Shop